Monitor the Health of your Animals Anywhere, Anytime
SmartVision and SmartFeeder are automated technologies in the CageView family that comprise a camera and feeding system for monitoring a mouse's motion and controlling access to food in accordance with experimental schedules. Both products integrate to standard mouse cages used for everyday laboratory research and are operated by CageView software available online in the Microsoft app store.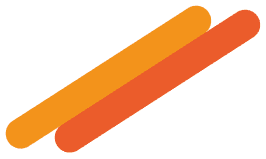 CageView™ software allows users to consolidate information from SmartVision and SmartFeeder units with a programable, sensorized, cloud based approach. It is designed to provide tightly controlled conditions for food intake, behavior, drug ingestion, and exercise. Motion activity heat maps and movement histograms are generated in real time through a trained algorithm that can detect movement positions.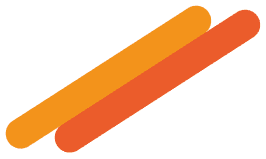 Programmable
CageView is a programmable and remotely operable system such that an experimenter at a remote workstation may set up schedules for feeding, fasting, and imaging motion without requiring the physical presence of a staff member. Feeding activity schedules can also be modified on the fly if previously scheduled programs need to be modified at a distance
Keep a Record
An artificial intelligence system based on convolutional neural networks tracks the mouse's location and physical activity and keeps a record of activity that can be displayed as a 2D representation of mouse movement or a histogram showing mouse movement in 15-min blocks for the duration of the experiment.
Cloud Software Access
Real time access to the cage via SmartCage cloud based software allows the experimenter to  get real-time access to a live video feed of the mouse and it's recorded movements. The compiled histogram of movements and heat map of activity can be consulted for assessing the animal's health at a distance. 
Schedule a Call to Further Discuss CageView
Publications
2022
Saeedi M, Maddahi A, Nassiri AM, Jackson M, Zareinia K. CageView: A Smart Food Control and Monitoring System for Phenotypical Research In Vivo. Applied Sciences. 2022; 12(10):4966. https://doi.org/10.3390/app12104966
Patents Pending
Methods and apparatus for monitoring, feeding, and checking animals (US63/321368)
This invention relates to an automated and smart system that has one or more vision units, one or more feeding mechanisms and a software. The vision unit has a capturing system that may work with a camera or a sensing system; a light detection system; a video streaming system; and a data storage unit. The feeding mechanism consists of a programmable and controllable food access linkage that moves along different axes. The software includes a module for scheduled feeding and fasting scenarios; a module for manual food control by an experimenter; a program window for real-time monitoring of the animal, an artificial intelligence or neural network system for detecting the animal; a module to control the water dispensing, a module to control all mechanical and electrical components of the invention that controls the conditions of the experiment; and a panel for presenting interactive statistical and graphical information on the animal's activities. The vision unit and the feeding mechanism may be used separately or together depending on the needs of the experimenter. In addition to the vision unit and the feeding mechanism, other compartments such as an automatic water dispenser may be added to the automated and smart system. The automated and smart system could operate through a local, wired, wireless, or cloud-based network.
Check us out on social media!